SOUTH AFRICA
EASTCAPE & KAROO SAFARIS
"Hear the drums of Africa beat in your heart! Live and enjoy Africa at its best.
The malaria-free Eastern Cape offers an hunting experience that will remain with you forever."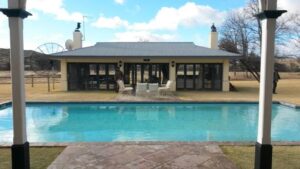 Your hunting safari will be based in the Eastern Cape of South Africa, which is home to in excess of 30 species of game. The uniqueness and beauty of our  hunting concessions make each day a new and exciting experience. The safari will include hunts from the rolling veldt plains to the thick mountainous bush. The pristine beauty that surrounds the rugged mountains of the Karoo will remain in your thoughts forever.
Airport: Bloemfontein-   Confirm the airport before booking your hunt, hunts took place in different areas of Africa.
Hunting area:  Our new concession is over 50 000 hectares (120 000 acres) in one single block with no internal fences – all animals roam freely over the full extent of this property … African hunting at its best !!
Our safaris and hunts are quality orientated and you'll have to look far and wide to find the consistent quality, care, experience and reliability that come with our hunts.
All our hunting safaris aim at both exceptional trophy quality and species choice in an environment that is not unduly confined nor contained.
We believe the quality of a hunting experience can be gauged primarily by whom it is shared with.
Whether you are interested in hunting, fishing, golfing, sightseeing or photographing wildlife we have the experience and infrastructure to make your trip a memorable one. Your hunting safari will be exclusive and personalised to your needs.
All our team members are experts in their respective fields. We look forward to sharing your African dream with you.
Hunting program: The best duration for a successful Safari is 7-10 days or longer. Over this time period we usually manage 10 – 15 species. Due to the wide variety of vegetation, an abundant selection of animals are present.
Accommodation: Accommodation consists of luxurious en-suite bedrooms in two separate cottages each with their own private lounge and kitchenette.  All have scenic views of the endless Karoo landscape and are well equipped with all the modern comforts including electricity, under-floor heating, separate shower and bath, and private patios. 
Hunt with us in South Africa
If you are interested in our
Hunting packages for South Africa,
please get in touch with us,
so we can send you a personalized offer!